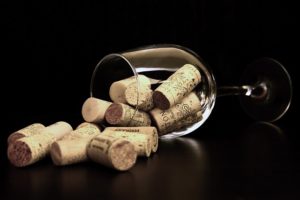 I am very pleased to announce the launch of the Cambridge Wine Tasting group on meetup.com.  I love drinking wine, albeit in moderation, and I would like to know more about it; last year I met Domenico "Domn" Bonadio who is an enologist and wine expert and I suggested this collaboration as a way for him to share his knowledge about wine while I would help to market the group.
After a few logistical issues and some efforts in securing a suitable friendly venue for our events we created the new group on meetup.com and I am amazed of the super-fast response we had.  We announced the group four days ago and we advertised it via a friendly meetup (Cam Creatives) as well as a few meetups I am organising (Pitch and Mix, Professional Italians in Cambridge and Private Practice as a Business) and we now have a group with over 100 people.  Moreover we have 18 people booked for the first meeting which is scheduled on the 8 of February, more than 2 weeks away.
As someone pointed out there are many places which offer wine tasting in Cambridge, some of which are wine sellers of some kind; Cambridge Wine Tasting wants to be an independent and friendly networking events which offer the opportunity of learning about wine tasting, enjoy some good wine and food and meet some great people.  I am very much looking forward to the first meeting.