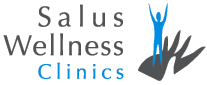 Having started Salus Wellness in 2010 with fellow martial artist and long time friend Luca Senatore, I naturally feel emotionally attached to the company that is currently providing a professional working place for nearly 30 complementary health professionals.  Luca and I started the company from scratch: we acquired a wreck of a building previously run (down) by NHS, we did it all up, bought the furniture, created an image and the website, found the first practitioners.  Fast forwarding 2 years and Salus Wellness in 2012 had good position in the marketplace to the point that James Stacey, at that time recently qualified masseur, visited the premises to consider working from a Cambridge based clinic and decided to acquire one third of the company.
In business it is often necessary to be ready to quickly take drastic decisions: a few weeks ago Luca received the typical business offer that could not refuse; having decided to leave he suggested I buy his stake in the company during a board meeting.  I was instinctively positive on the idea and accepted; to my surprise James offered to sell his stake as well.  The definitive decision took a few days to materialise but I am now in for the long term, with the main objective of further growing the business with local practitioners while considering further expansions.
It's going to be lots of work but I just love the small community of practitioners we have created and glad of this opportunity.  Both Luca and James have been great partners to work with; the strong differences in our characters and personalities worked very well and I personally learnt a great deal from both of them.
The personal relationship between the three of us is as friendly as before if not more because we achieved this agreement in a typical win-win situation.  Luca and I will continue to practice martial arts together and jointly run two small ventures in the local networking space:
Profit Dojo Networking that runs a monthly networking event at silly o'clock in the morning on the second Friday of the month
Creating Cambridge that organises two large networking events per year, BIG Summer BBQ and BIG Xmas Party
I was very pleased to feel the great support and congratulation messages from all practitioners at Salus Wellness and I am super excited of now running the company on my own even at times it might work out a bit on the stressful side. As I have spent good part of the last 6 years coaching business owners to be working on their business rather than in their business so I will do my best to avoid the same mistake.